Bathroom Renovations Made Easy
There's nothing like a beautiful bathroom to take your home from gorgeous to show-stopping. Our bathroom renovation team in North Vancouver can make your perfect bathroom a reality. No matter what the bathroom remodel needs you have, our team has seen it and done it all before. When it comes down to it, there's no substitute for a bathroom remodeler in North Vancouver that just knows their way around every facet of the job. Our home renovation team has helped homeowners across North Vancouver plan, execute, and maintain unique bathroom experiences for many years. With North Shore Bathrooms, you can expect a job well completed.
Bathroom and Kitchen Renovations in North Vancouver
North Shore Bathrooms provides a smooth and stress-free home renovation experience. Our company is one of North Vancouver's leading home renovation contractors and specializes in fast, high-quality home remodeling projects in North Vancouver. North Shore Bathrooms is an award-winning bathroom renovation company known for its stunning architecture and design services, combined with custom home and kitchen renovation services. Our areas of expertise include complete home renovations, kitchen renovations, and bathroom remodeling services in North Vancouver.
We're Dedicated Listeners to Realize Your Remodeling Dreams!
At North Shore Bathrooms, we strive to provide you with a home renovation that you can certainly be proud of. We take care of your budget and needs throughout the entire design and build process. We focus on delivering the best kitchen remodeling, bathroom remodeling, and home renovation services for you on time and budget.
With over six years of industry experience, you can always rely on North Shore Bathrooms team. We are always committed to providing you with the best remodeling and custom experience in North Vancouver. When you work with us, you can always rest assured that you are working with a company that always prioritizes your needs.
NORTH VANCOUVER BATHROOM RENOVATIONS & FLOORING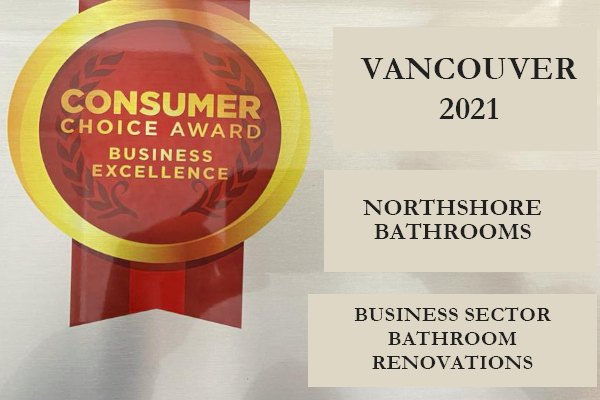 good words. good people.
Efficient & Professional

The Bathroom renovation appears to have been completed in an efficient and professional manner. We are enjoying it every single day

Great Efficiency & Strength

We were worried about the mess that would be caused by the demolition of the old bathroom. However, Mitchell handled this bathroom renovation with great efficiency and strength and so the rubble problem was kept to a minimum.

Always Available & Professional

The finished job is excellent. We cannot fault the professional finish. The advice from Mitchell all the way through the job was friendly, always available and professional. It was his manor that impressed us most.

Happy to Recommend

My friends have been impressed and I am happy to recommend your service to your future customers. I know I'm a bit fussy and have a good eye for detail, I'm very happy with the finished bathroom renovation
Curious about Bathroom Remodeling Costs? And, time frames?
Some Bathroom Remodels are Quick and Easy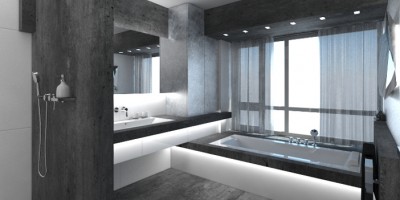 You'd be surprised at the "bang for your buck" you can get if you don't need to relocate any plumbing and you don't want to move any walls. Utilizing the eye of a master contractor (that's us), and working with the "bones" of your existing bathroom, most clients are able to achieve stunning results with a complete budget-friendly bathroom renovation in about two weeks of actual construction time.
Our Services
For the More Discriminating Client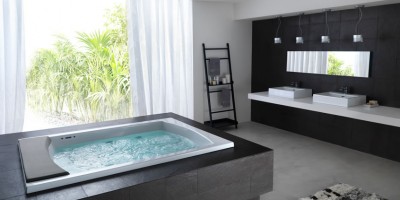 If you've got a vision that's a little more involved, that's where North Shore Bathrooms really has the opportunity to shine.  Got an image from a magazine?… Found a specific design online that you absolutely must have? We can make that dream a reality!  The same exact high-end design and finished product at a price point well below what you'd pay for the services of an interior designer.  With your direction, or ideas, our skilled design team will put together the bathroom you've always wanted. And we love doing it!
Contact Us
Coordination is the Key to a happy customer.
It all comes down to one key factor - coordination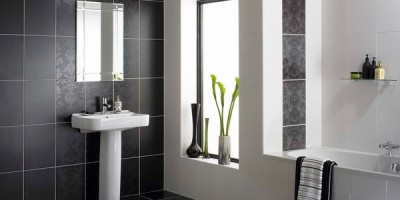 Over the years, we've learned how to coordinate better than most. We specialize in bathroom remodeling so whether your project is small or large, we've got it down to a science. We never cut corners because we never have to. Every aspect of your bathroom remodel is strategically planned before we ever step foot in your home to begin construction.
Here's what you can expect for your renovation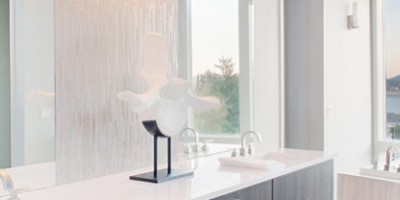 A detailed timeline of your project prior to us commencing any work Timely execution of the project plans. Plastic-zippered wall enclosures over any involved doorways to keep dust and particles from spreading throughout your home. Heavy protecting paper and low tack tape covering any trafficked areas. Hallways, doorways, stairs and any other miscellaneous surfaces are all well-protected so that when we leave, any trace of a construction crew comes right along with us. Experience, expert design, cutting-edge techniques and "green" construction materials whenever feasible.
Most importantly…what you get with North Shore Bathrooms is Peace of Mind.
That calm feeling that you'll get when you realize that you made the right decision. You chose a contractor that cares about quality and has followed all the proper guidelines and regulations to ensure your remodeling experience was nothing less than top-shelf.
Save yourself the headaches of dealing with a "Big-Box" Retailer and don't even entertain the notion of dealing with a non-licensed contractor. Contact the "Specialists" at North Shore Bathrooms today. Call 778-228-8625
We look forward to hearing from you.
Contact Us