Expert Kitchen Remodeling Contractors
For the past five years, North Star Bathrooms has been considered a leader in the Kitchen remodeling industry by North Vancouver residents. If you're planning to renovation your Kitchen, our Kitchen renovation contractors can get you a kitchen you've always dreamt of and all that under a budget. Our Kitchen Renovation team will be there to help you from the start of the project till its completion date. Our goal is always to put our client satisfaction first, which is why we're continuously devising to create "Options to Fit Every Customer's Need and Budget." As our founders have played a significant role in laying the company's foundations with their principles, we always try to go above and beyond and provide only the highest quality solutions for kitchen spaces while maintaining competitive prices. On top of this, we execute every job with professionalism and service to our clients. Our project managers focus more on customer's needs and ensure satisfaction. This is why for over 5+ years, North Shore Bathrooms continues to come up with innovative ideas for every kitchen remodeling project in North Vancouver while preserving the moral values we have carried from all these years. Our years of hard work and a strong focus on customer's needs have made it possible as of today for our company to be on the list for leading kitchen remodelers and bathroom contractors in North Vancouver.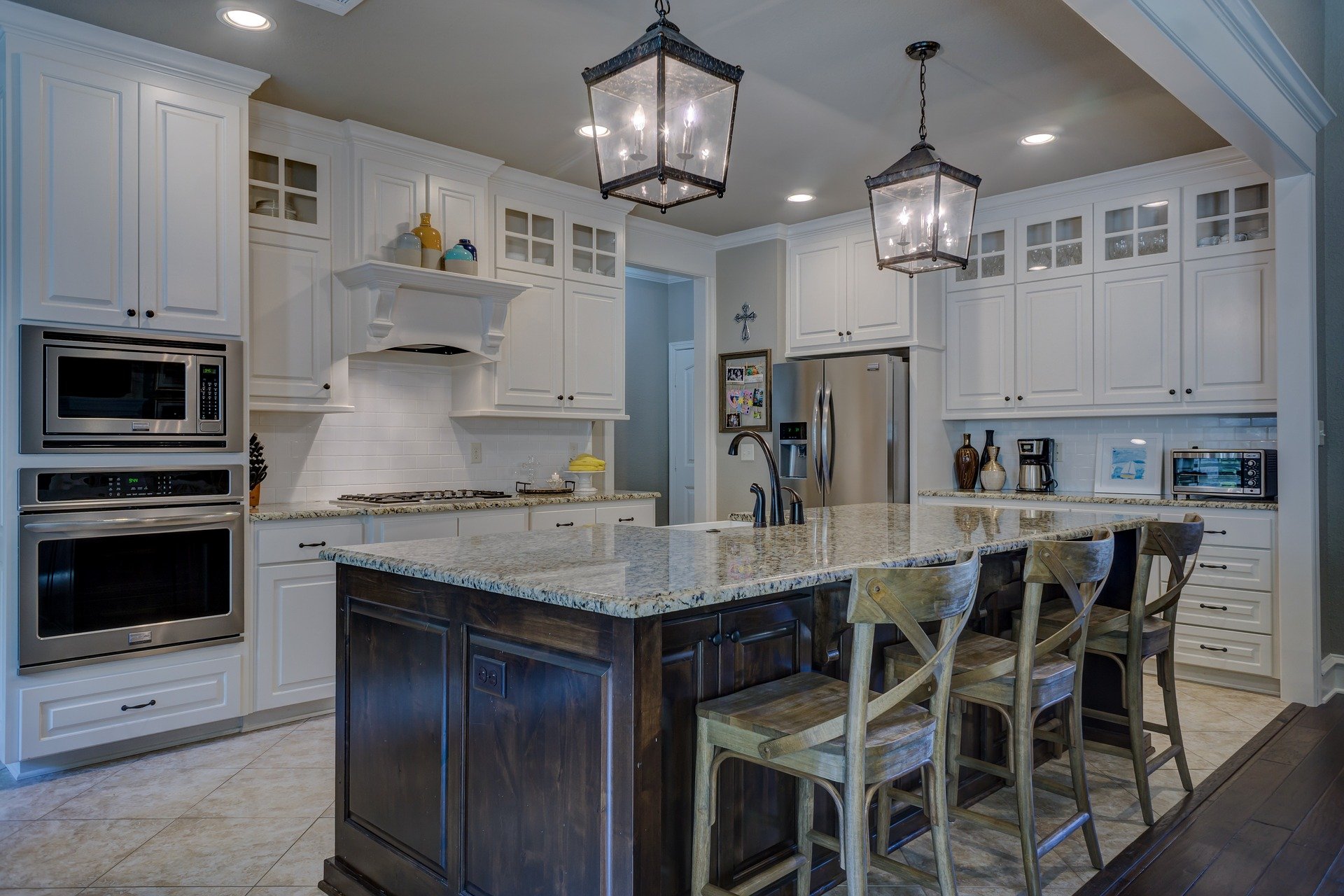 Why Choose North Shore Bathrooms As Your Kitchen Remodeling Contractor?
We're The Best Kitchen Remodeling Contractors in North Vancouver
You may not notice it, but your Kitchen is one of the most used areas of your home. It is where you entertain guests and enjoy meals with the family. In North Vancouver, the Kitchen is also one of the most popular rooms for all kinds of renovations and remodeling. Such Kitchen remodels not only reward the homeowner with increased utility, comfort, and beauty but doing renovations to your Kitchen in North Vancouver can also increase your home's value by 30%. At North Shore Bathrooms, we can do all kinds of kitchen remodeling, from installing custom cabinets and countertops to tile work and flooring. We prioritize providing you with complete home renovation services so that your dream kitchen can become a reality.
Besides offering custom kitchen renovation services, North Shore Bathrooms can also provide kitchen remodeling and design services in North Vancouver to our customers. If you don't like your kitchen's existing layout, we'll show you our catalog of other kitchen designs and tell you how they'll make your space more functional and aesthetically pleasing for your family. We can handle every aspect of kitchen remodeling and deliver the Kitchen you've always wanted. Our kitchen renovation contractors in North Vancouver ensure every detail is precisely how you want it for your kitchen renovation project.